Check out the product list above and ask us for a price list of Perforated Metal Sheet specifications and parameters, or send us the Perforated Metal Sheet specifications and requirements you need and ask us for a supply price!
Perforated metal is one of the most versatile and popular metal products on the market today. Perforated metal sheets can range from light to heavy gauge thickness, and any material can be perforated, such as perforated carbon steel. Perforated metal is versatile in that it can have either small or large aesthetically appealing openings. This makes perforated sheet metal ideal for architectural and decorative metal uses. Perforated metal is also an economical choice for your project. Our perforated metal filters out solids, diffuse light, air, and sound. It also has a high strength-to-weight ratio.
Anlida Metal Wire Mesh is a perforated metal supplier that offers many hole shapes, sizes, gauges, and material types. This makes perforated metal ideal for many applications ranging from metal screens to metal signage.
Application
The most common applications for perforated metal include:

Metal screens
Metal diffusers
Metal guards
Metal filters
Metal vents
Metal signage
Architectural applications
Safety barriers
Perforated Metal Sheet Application:
1. Aerospace: nacelles, fuel filters, air filters
2. Appliances: dish washer strainers, microwave screens, dryer and washer drums, cylinders for gas burners, water heaters and heat pumps, flame arrestors
3. Architectural: stairs, ceilings, walls, floors, shades, decorative, sound absorption
4. Audio Equipment: speaker grills
5. Automotive: fuel filters, speakers, diffusers, muffler guards, protective radiator grills
6. Food Processing: trays, pans, strainers, extruders
7. Furniture: benches, chairs, shelves
8. Filtration: filter screens, filter tubes, strainers for air gas and fluids, dewatering filters
9. Hammer mill: screens for sizing and separating
10. HVAC: enclosures, noise reduction, grilles, diffusers, ventilation
11. Industrial equipment: conveyors, dryers, heat dispersion, guards, diffusers, EMI/RFI protection
12. Lighting: fixtures
13. Medical: trays, pans, cabinets, racks
14. Pollution control: filters, separators
15. Power generation: intake and exhaust manifold silencers
16. Mining: screens
17. Retail: displays, shelving
18. Security: screens, walls, doors, ceilings, guards
19. Ships: filters, guards
20. Sugar processing: centrifuge screens, mud filter screens, backing screens, filter leaves, screens for dewatering and desanding, diffuser drainage plates
21. Textile: heat setting
22. Noise control barrier wall construction objects, generator room, factories,
23. Can also be used in the building ceiling, wall of sound-absorbing material;
Can be used for building stairs, balconies, tables and chairs in the beautifully decorated plate of Environmental protection
Round Hole Perforated Metal
Round hole perforated metal is the most popular style of perforated metal. Round hole perforated sheet is versatile and has the widest selection of diameters, gauges, materials and sheet sizes. We offer the following perforated metal material types: perforated steel, aluminum, stainless steel, galvanized steel and PVC plastic.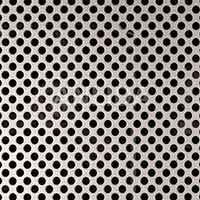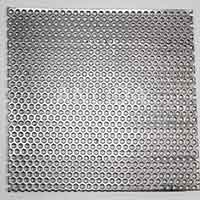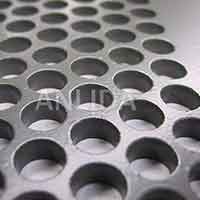 Square Perforated Sheet
Square perforated metal is ideal when a project requires a larger open area. Our square perforated metal is versatile and lightweight. We offer staggered or inline patterns in a variety of hole sizes, gauges and materials.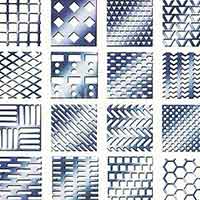 Slotted Perforated Sheet Metal
Slotted perforated metals can provide greater ventilation and material passage than round perforations. As a perforated metal supplier, Anlida offers a wide range of perforated slot sizes, pattern layouts, material types and thicknesses.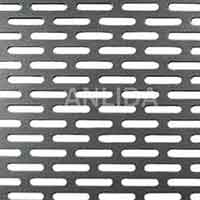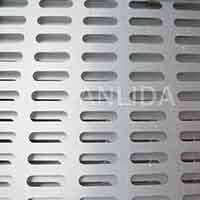 Decorative Perforated Sheet
Decorative perforated metals are ideal for many architectural metal applications where aesthetic appeal is desired, Anlida offers design options with a wide range of hole shapes, gauges and materials such as perforated steel, aluminum, stainless steel and galvanized steel. Decorative perforated metals allow for many unique designs.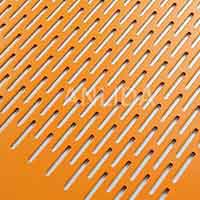 Architectural Perforated Metals
Architectural perforated metal is versatile and lightweight. It is available in round, square, slotted and decorative perforations. Some architectural perforated metal applications include sunscreens, ceilings and exterior cladding.
Hexagonal Perforated Metal
Hexagonal perforated metal has the highest open area of any perforated metal type. It is primarily used for high airflow and architectural metal applications. We offer hexagonal perforated metal sheets in a variety of sizes, hole sizes, patterns and materials.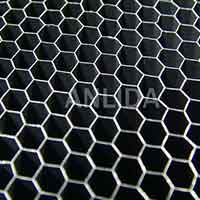 Micro Perforated Metal Sheets
Micro perforated sheets, also known as perforated metal, are the most popular and versatile metal mesh products. They are made from sheets or rolls of metal, uniformly punched, in a variety of hole sizes, shapes and configurations. We can also cut or form perforated sheets to any size or desired shape. Due to these excellent properties, micro perforated sheets can be widely used for industrial, decorative, equipment protection, screens, ceilings, curtain walls, ventilation, etc.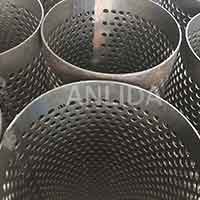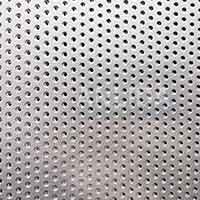 Perforated Screens
ANLIDA is a manufacturer of perforated screens, circular perforated screens, galvanized perforated screens and stainless steel. Perforated mesh, micro perforated mesh, perforated mesh and other perforated products enterprises, our company has 5 sets of heavy-duty CNC perforated mesh equipment and 2 sets of 80-ton perforated equipment, which can punch stainless steel plate above 5mm, low - carbon steel plate, various hole types and various hole diameters (the general hole diameter should be greater than or equal to the plate thickness).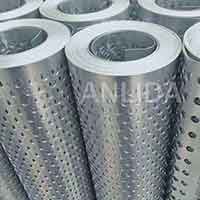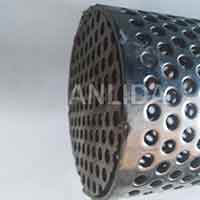 Powder coated perforated metal plate
Most of the materials used in perforated mesh are metal, and the color is naturally metal. However, in many cases, due to some special needs, such as house decoration, handicraft production, etc., perforated wire mesh products are required to have a beautiful color. This desire can be realized by the painting process. Spraying is a relatively complex chemical reaction process. It uses electrostatic powder coating equipment to spray plastic powder coating on the perforated mesh surface. Under the action of electrostatic, the powder will be evenly adsorbed on the surface of the perforated mesh, forming a powder coating that is plasticized by high temperature baking and then cured, finally forming a plastic layer on the surface to achieve both anti-corrosion and aesthetic effect of perforated mesh. In simple terms, the coating process includes: punching - leveling - pickling - baking - spraying.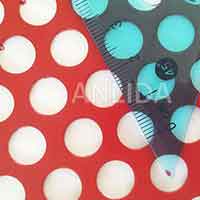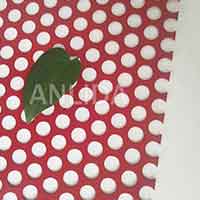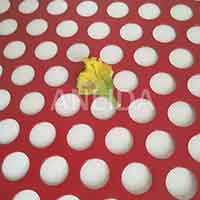 Honeycomb perforated sheet metal
Honeycomb perforated metal mesh: It is an aerospace technology used in civil construction, vehicle and ship decoration, etc. It is the application of aerospace materials in the civil construction field. Honeycomb perforated metal mesh is the most versatile and economically developed metal mesh product. It is made of aluminum sheets or rolls, which are uniformly cut and stretched to form a diamond-shaped opening pattern on the finished sheet. Stencil mesh is available in a variety of ways using different molds. We also share or form expanded metal sheets of any size or desired shape. Due to this excellent property, honeycomb metal mesh can be widely used in interior and exterior decoration, industry, security, screens, ceilings, curtain walls, etc.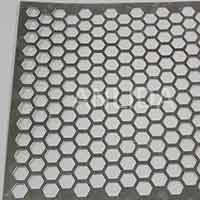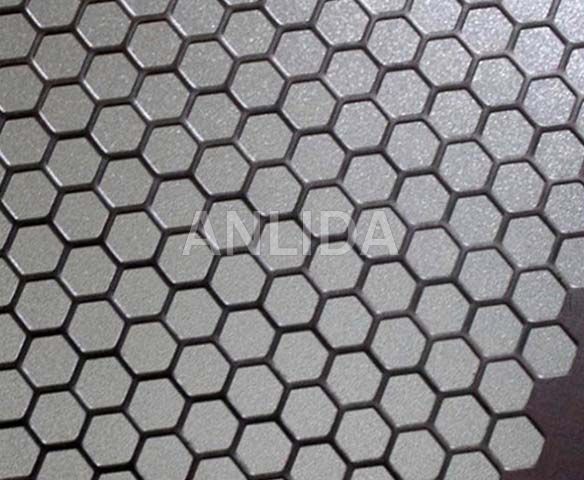 Ordering Perforated Sheet
When ordering perforated sheet, we ask that you specify the following options:
Material type
Thickness (gauge)
Hole size
Hole shape
Spacing & configuration
Perforated sheet size
Quantity